Flowers all around but Yellow dominates all. This is one of my trip for free.I love this most for many reasons: it is for free since I have to accompany my pupils to the National Press Conference, this was my first time in Baguio, we were having tour to Benguet and most of all I have seen fresh strawberries here. Unfortunately I cannot find a picture of strawberries.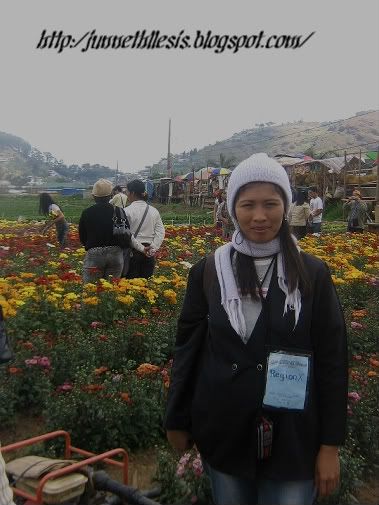 A pose in one of the flower farm in Trinidad Benguet. How I wish I was able to capture
a focus view of the flower for my MYM!