My friend Kero gave me this award. This is very memorable to me cause this is my first award as a blogger. It overwhelmed me to be counted though I know I have lots to learn yet in this blogosphere!
Thanks Sis for this Wonderful Award!
1. I am new a new blogger, starting to learn things and having fun meeting people and friends.
2. I am a new full time mother as I am quitting my public teaching position .
3. I can do my passion now, baking, cooking, gardening. and parenting.
4. I have many times to read books that I desire like "Because He loves Me"
5.I started leading women Bible Studies.
6. I wanted to have a domain and earn through blogging.
7. I sleep late so I could visit friends and create traffic!
Rules are simple. Pass this on to your Versatile Blogger friends and share 7 random things about yourself.
And it is my turn to give this award to my new found friends so I could know them more:
My sis Mel Cole Heart's Content
Mommy and Madi of Thursday Theme Song
Post this when you have time and please do visit: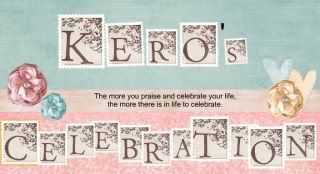 ;